Truck/Vehicle Traffic
DIRECTOR

Model PDR-4 / PDR-6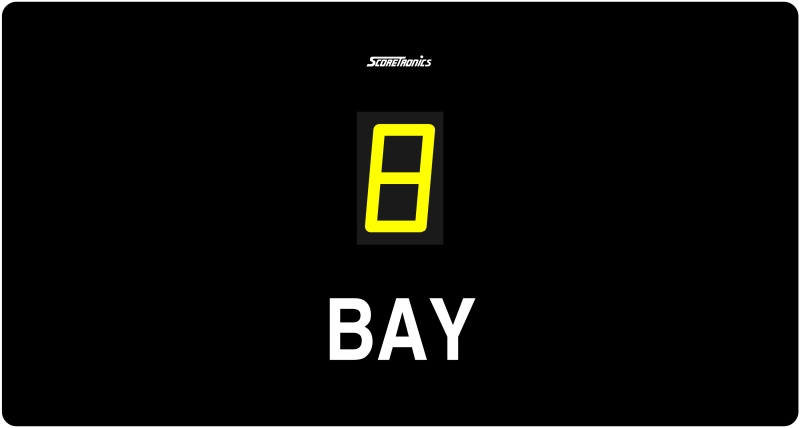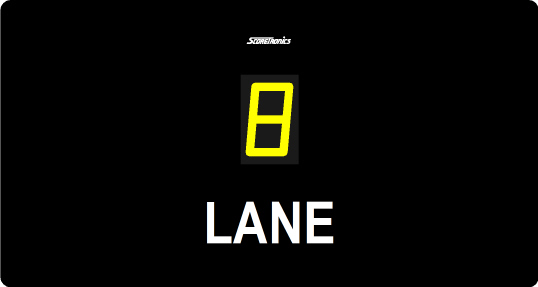 (Your choice of text on the front panel)
Features:

| | |
| --- | --- |
| | Remote controlled display for directing truck or other vehicle traffic. Common uses: Directing waste trucks to the proper bay/lane, directing taxi's from staging to terminals, and many other uses. |
| | Upon pressing number button on remote, remote display flashes that number several times then holds it for an additional 7 seconds, directing the vehicle to the proper bay/lane/stand. Timing can be customized. |
| | Can be ordered either AC powered (most common) or battery powered. On batteries (AA alkaline), 500 hour run time (62 8-hr days). Higher capacity batteries or even solar power are possible. |
| | Wireless RF remote control included which has up to nine buttons. |
| | 4" tall display number has 160 foot viewing distance and super wide viewing angle. Optional 6" tall number with 240 foot visibility is available. |

Flexible mounting. Can be wall mounted, pole mounted, or hung with chains.

Super bright high contrast display is easily viewable by drivers in all lighting conditions--super bright in direct sunlight.

Large area on front face that can be used for additional text or company name.

Rugged gasketed water resistant case.

Size: 30" wide, 16" tall, 3" deep. Weight: 11 pounds.

Super low power consumption. AC powered version costs about 23 cents per YEAR in electricity cost to operate!

User serviceable. All components plug in and out. Proudly made and supported in the USA.

Affordable! 4" version $735. 6" version $775. Both include one remote control and choice of front panel text.
Extra remotes are $95 each.

Also available: Two digit model which allows
lane numbers up to 99. Inquire.


Remote Control Included
(click for larger picture)

Director In Action
(12 sec video, 7 button example)



Options:
Hanging Eyes. Stainless steel eyes on the top of the unit for hanging with chains or ropes. $10

Two Digit Model (with 6" digits) $895

Ordering Information and Shipping Rates (click here)
* Patent Pending
Information for Canadian Buyers
ScoreTronics Inc., Toll Free (888) 456-1970

ScoreTronics scoreboards are proudly made in the USA.